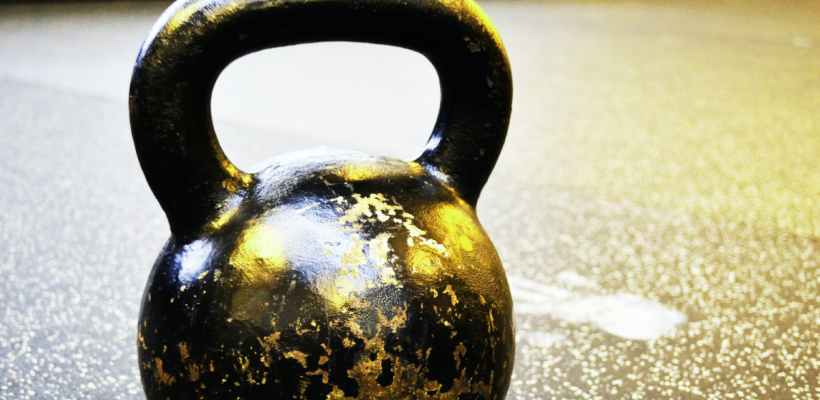 My training plan during the lockdown
We are living some terrible days for everyone. We have to stay at home due to the virus and give thanks to all the professionals that take care of us and make sure that we lack nothing essential, at all levels. For me it has also presented a special occasion to improve my training plan during this lockdown.
When this situation started to become serious the gyms were closed, along with many other establishments. At first, I thought it was going to be a great problem since going to the gym to train is a big part of my day to day life. It was clear I had to do something about it.
On the first days, I simply did exercise, but I wasn't quite happy with the arrangement. With time my perspective shifted and I decided to make the best of a bad situation. I couldn't go to the gym and I had to train karate on my own. But that would allow me to control 100% what I was going to do.
So I'm going to tell you all about how I organized my training plan during the lockdown. I'm going to focus on the physical aspect of it, that is, I'm not going to speak about the technical side of my martial art. That is because training may be complicated if you don't have a partner, as is my case, and because I want the information I present here to be useful for everyone that reads it.
The parts of my training plan
The most important decision one can make about doing exercise is deciding to do exercise. Once one has taken that first decision, the second most important one that can be taken is to set some goals. I am sometimes a bit ambitious so I decided to set four goals for myself.
Improve my strength and muscles, especially in my arms.
Work the core, looking to improve all those movements that depend on it (besides, who doesn't want some beautiful abs?).
Increase my flexibility, especially in my lower body.
Maintain my cardio capacity, so that coming back to the tatami is as smooth as possible.
With these goals on my mind, I chose a set of exercises for each one and assigned them throughout the week.
The exercises
Strength: In order to work on strength I chose a chest exercise (variation of a push up), two back exercises ( one on the ground and the other using a door in the style of Jeremy Ethier), an exercise for the biceps, another for the triceps and two for the legs.
Core: Three exercises for the abs, one for the lower ones, the other for the obliques, and the last for the upper abs.
Flexibility: A routine of stretches focused especially on the hamstrings, the back of the legs. It's what I think has to be improved the most.
Cardio: basically I work a different series of shadow boxing using the movements I might use in applying karate and depending on how creative I am feeling any movement that allows me to increase my beats per minute and sweat a little.
My training plan
The way I distribute these four sets of exercises in my training plan is based on the priority I have assigned to each one and also on the time, one has to take for recovery.
At the moment I'm working Strength three times a week, with at least a day of rest in-between.
I work on Flexibility three days a week because I think it's one of my weakest points, where I still have to improve a lot.
Core I work between two and three times a week, depending on how I'm feeling about it.
Cardio I tend to work just once or twice a week, depending on how many times I've worked on Core.
That is, my week could look as follows:
Monday: Strength
Tuesday: Core, Flexibility
Wednesday: Strength
Thursday: Cardio
Friday: Core, Flexibility
Saturday: Strength
Sunday: Cardio, Flexibility
I hope it has been useful for you
This is the way I have organized my training plan during the lockdown. However, it is but one way of doing it, albeit the one that is helping me make more progress than if I hadn't organized at all.
Apart from all this I haven't spoken about the steps I try to walk every day, or other exercises such as visualization of bunkai bits as well as other exercises and movements that I may do to work on mobility or just to wake up such as a morning routine I spoke of in this article.
Tell me about your training plan in the comments or sending me an email by Tell me something. I'd love to chat with you about it.
Crédits: Photo by Jesper Aggergaard on Unsplash